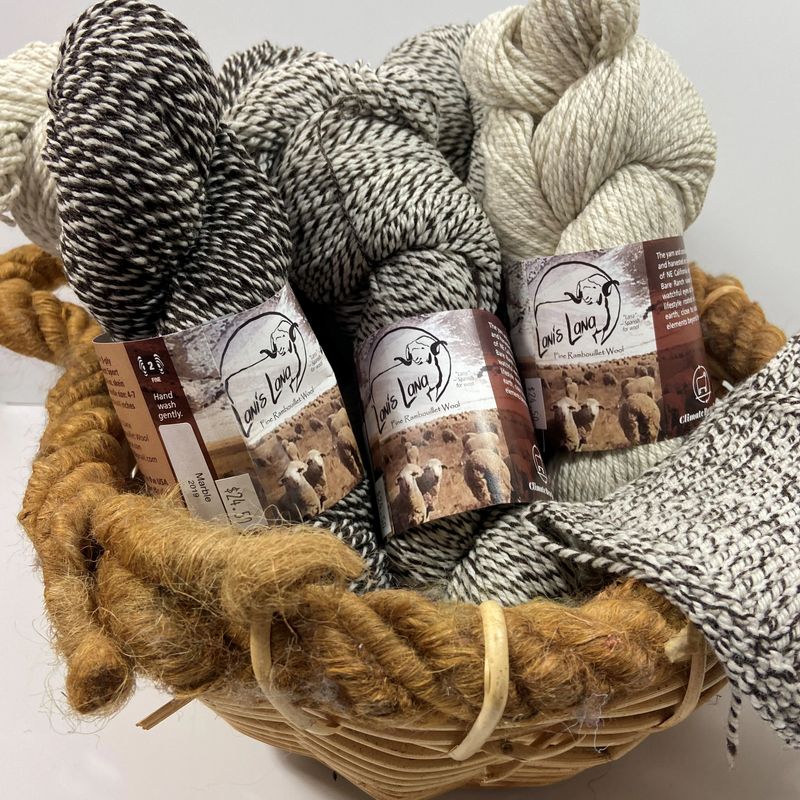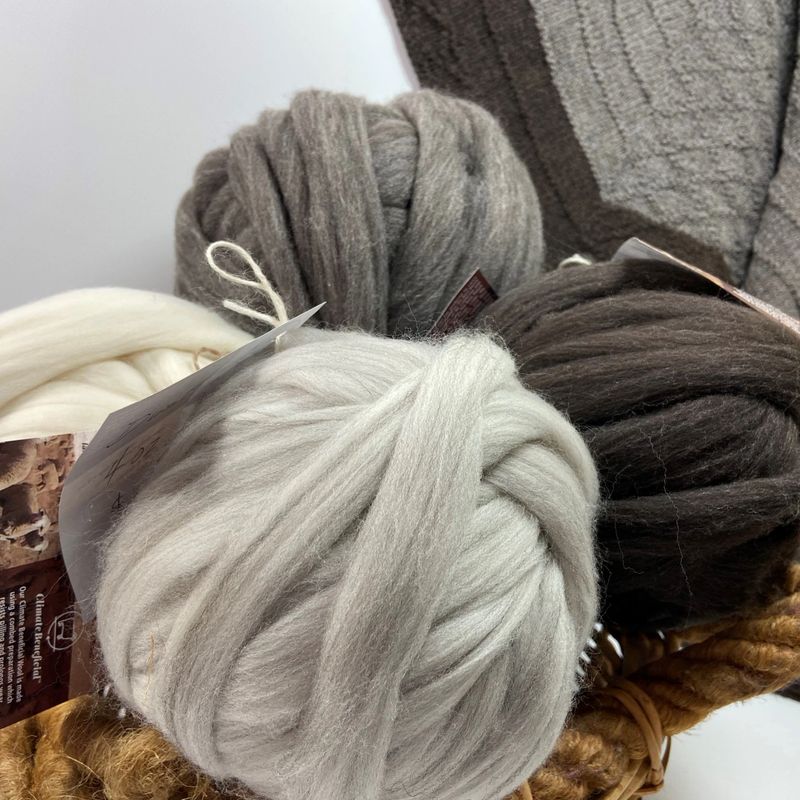 Lani's Lana ~ Fine Rambouillet has the ability to wholesale and welcome like minded stores and commercial artisans.  My wholesale website is
lanislanawholesale.com
.  In order to receive a link to shop on the wholesale website, I need to know that you are a fiber related business and you must send me a copy of your resale certificate.
We wholesale our stock yarns and combed top.   We offer five weights of yarn and several naturally colored blends. We specialize in Natural Dyeing.  Check out our
store
or y
arns
page for more information about our offerings.
Custom yarn design
:  If my stock yarns don't suit your needs we can work on yarn design together to come up with something that does!  These projects take time but can be very rewarding.  Contact me if you are interested.  The minimum for a new yarn is 500 lbs and prices are better at 1000 lbs.
Bulk Combed Top
is available for sale to brands and artisans who want to make their own yarn for accessories, blankets, clothing, or a yarn line.  I can offer limited help in navigating the wool supply chain world.
I look forward to working with you!
Lani